Address:
10516 Kipp Way Dr.
ste b
Houston, TX 77056
77099
Description:
Biotechnology Solutions has been in business since 2009. We are small lab chemical company located near Stafford.
We are a strategic buyer seeking small deals in these categories: Lab consumables, agar/plated media, lab supply, test kits, labs, industrial enzymes, culture media, reagents, water testing, microbials, food/E.coli tests, probiotics, chemical testing, gas sampling tubes, test strips, beverage testing, bio-pharma bags, industrial microbiology, lab services, pipettes, lab filters, centrifuges, corrosion, niche biocides.
Revenue: $1M-$10M.
Location: Anywhere in the U.S.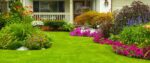 Address:
Enter a location
Description:
2020 Revenue: $729,290 EBITDA:$ 80,270
SDE: $188,270 Asking Price: $612,000
The Company was established in 1994 and has a solid growth record 2017-2019.
The Company operates a coverage area of approximately 7,800 square miles. The service area includes some of the fastest growing residential areas in the U.S. The Company currently services about 5% of single-family and commercial properties in its service area. It has standing service agreements with almost 1,400 customers. There are significant growth opportunities including initiation of digital marketing and expansion in the commercial market. Ideal prospect for existing company expansion. Services offered include lawn care, tree and shrub care, sod webworm preventative services, mosquito control, and other client-specific services.
Price includes a fleet of seven service vehicles equipped for spray and inventory of almost $10,000.
Seller has agreed to remain on for three months to assist in any transition.